Beijing time, May 15 news, according to foreign media reports, according to informed sources, the European Commission intends to issue a formal warning to China that it is preparing to impose sanctions on Chinese telecommunications equipment manufacturers Huawei and ZTE for illegal subsidies. .
EU Trade Commissioner Karel De Gucht will win the support of EU executives on Wednesday, issuing a warning to China that the EU firmly opposes the Chinese government's attitude of subsidizing Huawei and ZTE.
According to people familiar with the matter, Degut wanted to send a warning letter to China that if those manufacturers did not change their behavior, the EU would impose sanctions on them. People familiar with the matter added that Degut received full support from the European Commission President Jose Manuel Barroso.
China is the EU's second largest trading partner. The EU believes that the actions of Huawei and ZTE are a kind of dumping with the support of the Chinese government. The decision of the European Union shows its determination to resist dumping. EU officials said that the European Commission will levy billions of dollars in heavy taxes on Chinese solar panel products from June.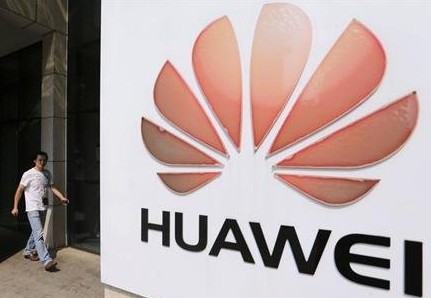 Ten years ago, Huawei was a notorious telecommunications equipment company, but now it and ZTE have won nearly a quarter of the European market.
The European Commission believes that this may bring security risks, because many European industries such as healthcare and public water are increasingly dependent on Chinese wireless technology.
The EU issued an internal report last year, recommending 27 member states to take action against Chinese telecommunications equipment manufacturers, because those manufacturers are gradually becoming the backbone of the mobile network market, and that may pose a threat to the EU 's security, but also Conducive to the development of EU local companies.
A Huawei Brussels spokesperson declined to comment, but the company denied that it provided illegal subsidies. Huawei said its competitive advantage stems from lower manufacturing costs, and the company's products are safe. ZTE is also reluctant to comment on this, and it also denied having received illegal subsidies.
Degut once said in February that China's strength in the mobile telecommunications network market is getting stronger and stronger, and its business is getting wider and wider, which has caused serious concerns in the European Union. He pointed out that the interests of the United States and Australia have effectively blocked Huawei from their markets.
EU officials claim that they now have evidence of illegal subsidies for Huawei and ZTE.
A Huawei spokesperson pointed out that the company has tried several times to communicate with the European Commission, but they have been rejected. The European Commission's attitude seems to be: "We have the evidence we need, we don't need to investigate anymore."
A Huawei spokesperson said: "We are willing to communicate with various stakeholders because they have now brought charges against the company, and there is a misunderstanding in the middle, so we always want to sit down and talk with various stakeholders."
[Brightness Upgrade]Compared with the T6, our Led Flashlight brightness has increased by 20% and the illumination distance has increased by 50%. Being made by the world famous CREE Advanced Wick Chip L2, our flashlights can easily light up an entire room or focus in on objects up to 1800 feet away in the dark.
[Power Upgrade]The Rechargeable Flashlight uses the latest 18650 battery (battery included), USB charging, can be used for more than 6 hours after being fully charged. Our battery has been certified so that you do not have to worry about safety issues.
[2-in-1 Upgrade]To use it with ease, we combine far-light and short-light in one mode, compared with the zoomable, the 2-in-1 is brighter and further, effortless one-handed operation to get bright and long shot light whenever you need it, ideal for use around the house, dog walking, camping.
[5 Modes and Waterproof]The flashlight has 5 useful settings: high / medium / low / Strobe/ SOS. In addition, thanks to the anti-slip ring at the tail, the flashlight is IP65 waterproof and can withstand most extreme weather such as storms and heavy rain.
[Super Durable & Secure]Because of aluminum alloy, it is so powerful that it can be used to prevent disasters and other undesirable conditions. Multiple certifications (FCC, CE, RoHS) and customer service support provided, an ideal gift for your friends and family.

Rechargeable Flashlight
Best Rechargeable Flashlight,Rechargeable Torch Light,Rechargeable Head Torch,Rechargeable Tactical Flashlight
Ningbo Wason Lighting Technology Co.,Ltd , https://www.wasonlight.com