"Cool will not only build mid-to-high-end mobile phones featuring technology and technology, but will also become the smart hardware R&D center of the LeTV Group, and will not even rule out the possibility of smart TVs being introduced in the future." On September 10, Senior Vice President Lai Yufeng of Coolpad Group When Chengdu accepts an interview with a reporter from Chengdu Commercial Daily, he said. As a traditional mobile phone company, Cool will become the foundation of the smart hardware R&D center in the future. It comes from its patents with more than 10,000 pieces, as well as its huge R&D team from Coolpad, and the recent joining of several Huawei research experts.
On the same day, LeTV launched the first Qianyuan flagship mobile phone cool1 dual, which was launched after the launch of the Coupe, in Guangzhou, Shenzhen, Beijing, Shanghai, Nanjing, Ningbo, Chengdu, Xi'an, Taiyuan, Shijiazhuang, Zhengzhou, Wuhan, Qingdao, Harbin, and Dongguan. The city, including 500 CoolPad stores, 30 LePar experience stores, and DinXinTong, LeYong LongXiang, HengBo, JiuDing and other channel partner stores grand debut.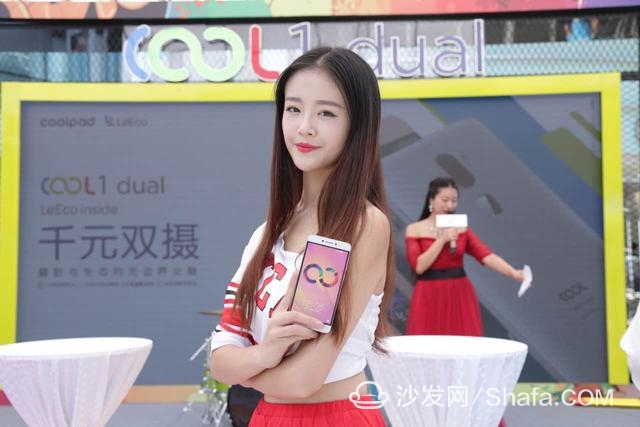 Cooperate with Dixon, Music, and other partners to promote the popularization of thousands of dual cameras
Cool1 dual, positioning thousand dual camera leader, equipped with double 13 million lens, is the highest pixel double lens in the industry; relying on cool send up to 721 photo patents and 151 dual camera patents, independent development BFC patent algorithm, make two A 13 million camera almost completes the focus at the same time. Configuration, cool1 dual ecological mobile phone uses Qualcomm Snapdragon eight-core 64-bit MSM8976 processor + next-generation graphics processor Adreno510, supplemented by 4GB/3GB large memory, 64GB/32GB large storage capacity; one finger can pay, one finger to take pictures, Fingerprint privacy space.
Since its release, it has attracted wide attention and has successively created the "7-day booking quantity exceeded 10 million yuan", "the first sale of 150,000 units on the three major platforms, 600,000 units sold out of stock", and "the 7-hour three-platform platform stock + pre-sale sell-out 1.08 million. Taiwan "sales legend.

It is worth noting that after the cooperation between Cool and LeTV, Liu Jiangfeng paid attention to the omni-channel equilibrium and paid more attention to the development and layout of open channels. This time it not only relied on its own channels of channeling, but also united Dixon and Longxiang. Hengbo, Jiuding and other channel partners have jointly adopted dual camera phones. Through the power of these strategic partners, this set of high-quality dual camera, high-speed performance, long standby, reasonable prices in one product, presented to more consumer. The off-line starter continued the upsurge of online sales and the activity has not yet begun. Some stores have already queued up for hundreds of people to wait for the experience.
Cool Force Line said the target is only aimed at Huawei, OV
September 10 Lai Yufeng, senior vice president of Coolpad Group, stated at the media meeting in Chengdu that in the future, the domestic mobile phone market will retain the momentum of Huawei, OV (OPPO and vivo), and LeTV Cool. "The gap between other vendors in R&D, patents, and content will be further and further away from the top three vendors." He disclosed that as a member of LeSports, Coolpad has a wealth of patents and R&D capabilities, leveraging LeTV's Massive quality content, in the future contest will throw opponents farther and farther.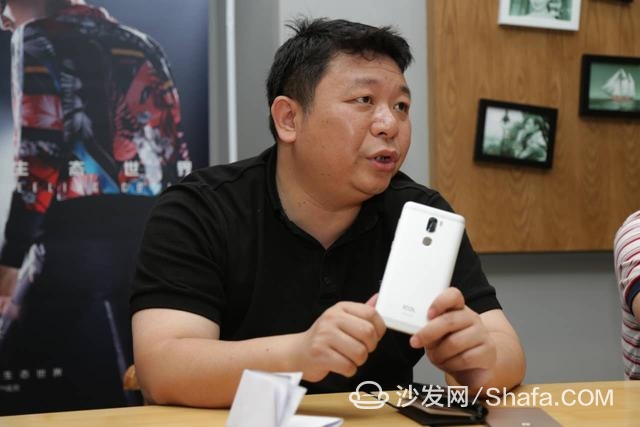 Cool Group Senior Vice President Lai Yufeng
Lai Yufeng revealed that currently LeTV has formed seven ecosystems, including Cool, and it will become the next Internet giant with the same BAT level. Let's take it as a cool player and quickly release a cool1 dual ecological mobile phone. "Platform+Content+Terminal+Application" is a combination of punches, which makes cool1dual attract a lot of attention once it is released.
However, in the top-ranking domestic mobile phone manufacturers, the characteristics are very significant. For example, China's main business fashion, OPPO main fast charge, vivo main self-timer, HiFi sound, what is Cool's role in the future of mobile phones? Lai Yufeng said that the cool series of mobile phones is the first wave of cool sent to the technology fashion crowd, followed by Coolpad mobile phone may explore in multiple areas such as the three screens, the high-end mobile phone market is expected to have a stunning debut during the year, is currently confidential.
Smart TV/box information can focus on smart TV information network sofa butler (http://), China's influential TV box and smart TV website, providing information, communication, TV boxes, smart TVs, smart TV software, etc. Answering questions.
KNB6-63 Miniature Circuit Breaker
KNB6-63 Mini Circuit breakers, also named as the air switch which have a short for arc extinguishing device. It is a switch role, and also is a automatic protection of low-voltage electrical distribution. Its role is equivalent to the combination of switch. Fuse. Thermal Relay and other electrical components. It mainly used for short circuit and overload protection. Generally, According to the poles, mini Circuit breaker can be divided into 1P , 1P+N , 2P, 3P and 4P.
KNB6-63 Miniature Circuit Breaker,Electronics Miniature Circuits Breaker,Automatic Miniature Circuit Breaker,Mini Circuit Breaker
Wenzhou Korlen Electric Appliances Co., Ltd. , https://www.korlen-electric.com