According to the current trend of the Internet of Things, it is expected that billions of devices will be connected in 2020. According to research by IMS Research, an authoritative electronics industry research institute, this first originated from the first wave of computers and laptops, followed by the second wave of smartphones and connected consumer devices. The third wave also includes these devices, but it greatly increases the connection between the machine and the machine. This involves the concept of factory integration, which is to achieve the connection between all things and generate a lot of data. Various vendors are investigating various methods to transform this data into actionable information. The system must be able to manage all of the data and be smart enough to use these data to improve plant efficiency when no one is operating or less man-made. The smart server chip is an essential element to achieve this goal.
New server chip - GX-210JA full solution
Cameron Swen, Strategic Marketing Manager for Industrial Controls and Automation, AMD's Embedded Solutions Group, said, "We are continuing to design innovative processors with lower power consumption and smaller physics but delivering superior performance for a range of industrial applications and markets. And technology. For example, we recently launched the GX-210JA, a new low-power accelerated processing unit (APU) for the G-series SOC product line."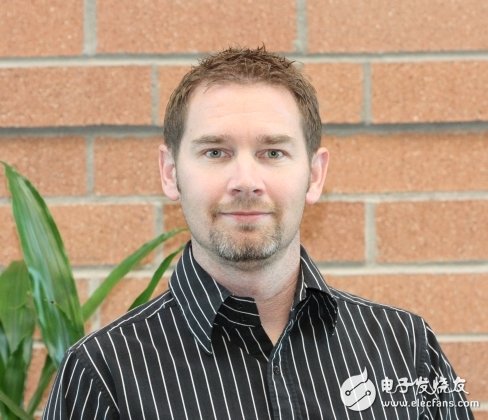 Cameron Swen, Strategic Marketing Manager, Industrial Controls and Automation, AMD Embedded Solutions Group
The advancement of APU processor design, the era of surround computing and the Internet of Things have brought about the need for embedded devices that not only have low power, but also provide excellent computing and graphics processing capabilities. AMD's embedded G-Series SOC products offer unparalleled computing, graphics and I/O integration capabilities to reduce board components, reduce power, and reduce complexity and overhead costs. With an average operating power of approximately 3 watts, the new GX-210JA enables a new generation of fanless designs for content-rich multimedia and traditional workload processing.
As product design cycles continue to accelerate, engineers are urged to quickly deliver powerful solutions to meet fast-paced market dynamics. Engineers need scalable, energy-efficient embedded processing solutions with rugged I/O from reliable vendors to easily integrate cutting-edge technology and convenience with peripheral components to create custom solutions. According to Colin Barnden, principal analyst at Semicast Research, "The GX-210JA joins the scalable series of AMD Embedded G-Series with 6W TDP, giving engineers more design choices and greater flexibility while leveraging The same architecture across the entire product line keeps software indirect costs to a minimum."
The new GX-210JA is part of the AMD Embedded G-Series SOC processor family, and its low-power x86-compatible product class delivers superior performance per watt with 6W–25W TDP option 2. The product family includes: Enterprise Error Correcting Code (ECC) memory support; industrial temperature range of -40°C to +85°C, dual or quad-core CPU; discrete AMD Radeon GPU; integrated I/O controller.
The AMD Embedded G-Series SOC platform (including the GX-210JA) is currently shipping. AMD supports a comprehensive ecosystem of industry-leading embedded solution providers that support and/or release market-driven products powered by AMD's embedded G-series SoCs.
GX-210JA APU in industrial applications
The new GX-210JA APU is designed with a system-integrated chip (SoC) that consumes one-third less energy than the previous generation of low-power embedded G-series SOCs and features industry-leading graphics capabilities. New members of the G-Series SOC have a maximum thermal design power (TDP) of only 6 watts and an average power of approximately 3 watts, enabling additional fanless designs for a variety of applications, ranging from industrial control and automation to digital gaming and communications. Infrastructure, to embedded vision products (including thin clients, digital signage and medical imaging).
- Electronic enthusiast network finishing, please indicate the source!
Electric Fan is a home appliance driven by an electric motor through the blades rotary, promote air accelerate circulation, mainly used to cool the hot weather and circulation of air. The electric fan is easy to install, dismantle and move. Electric fan is widely used in homes and public places. Our factory produce and sale stand electric fan, wall electric fan, table electric fan and bladeless electric fan, etc. Our electric fan`s pure copper motor with high quality reinforced Silicon steel sheet and new enameled wire, higher magnetic permeability, less power attenuation, more power, more stability, longer life, more energy-saving; The electric fan`s motor optimization technology applied, motor temp rise less than 65k when full loading, with over heat protection, more safety; The electric fan`s blades adopt new AS material, more stablility, more power, more wind, no deformation, no broken, anti-aging.
Electric Stand Fan, Portable Electric Fans, Wall Mount Electric Fans, Industrial Electric Fan
Ningbo APG Machine(appliance)Co.,Ltd , http://www.apgelectrical.com