Latest News
As of last Friday, 21 of the 25 key listed companies have disclosed the 2013 semi-annual report. The remaining four listed companies, Wanrun Technology and Tongfang will be disclosed on August 27, and Qinshang Optoelectronics and Foshan Lighting will Disclosed on August 29.
Key listed company's interim results (10,000 yuan, %)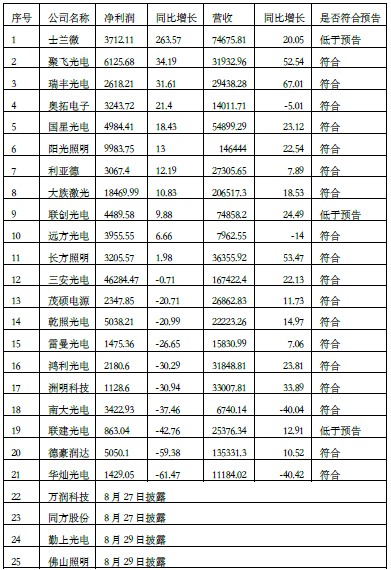 It has been announced that the listed companies have been worried about half-yearly, 11 companies have achieved positive growth in net profit, and 10 companies have negative net profit growth. Among them, the fastest growth in net profit is Silan, net profit increased by 263% year-on-year, and the fastest reduction is Huacan Optoelectronics. , a year-on-year decrease of 61.47%.
The semi-annual report has reported that the average growth rate of listed companies' revenue is around 15%, and the top three growth rates are Ruifeng Optoelectronics (67.01%), Changfang Optoelectronics (53.47%) and Jufei Optoelectronics (52.54%). The three are Huacan Optoelectronics (-40.42%), Nanda Optoelectronics (-40.04%), and Far Optoelectronics (-14%).
It has been announced that the performance of listed companies in the semi-annual report is mostly in line with the performance report of the mid-year report, but the performance of the three companies of Silan Micro, Lianchuang Optoelectronics and Lianjian Optoelectronics is lower than the performance forecast.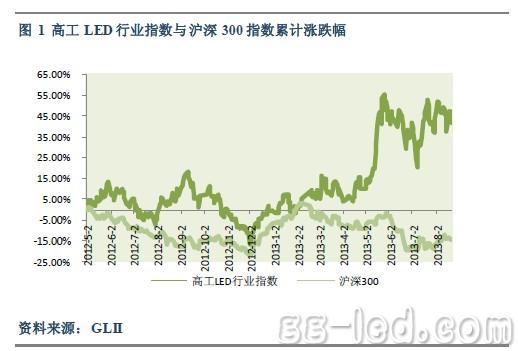 GLII latest industry research report:
1. "2013 China LED Driver Power Industry Research Report"
2. 2013-2017 China LED Street Light Research Report
3. "2013~2017 LED Indoor Lighting Research Report"
4. 2013-2017 LED Package Bracket Research Report
To purchase the above report, please contact: Mr. Zhang Phone Email: hb.




      

Click to download this issue of high-tech LED production research weekly





       

View more high-tech LED industry research weekly

Deluxe Rice Cooker was one of electric type rice cooker , but it`s the most popular type of electric rice cooker . especially famous in Southeast Asia area with its good appearances with various functions. Not only its outer shell could be customized with different demands, but also it speeding cooking , saving times and electricity, enhancing our lifestyle
Features
The inner pot is made of solid and durable aluminum alloy of high intensity , such as non-stick inner pot , stainless steel inner pot and honeycomb patterned inner pot with non-stick coating.
There are some models that use stainless steel instead of aluminium .Various other materials, such as copper, pure carbon, ceramic, and diamond powder coating, may be used for higher heat conductivity or better taste.
Applications
Multifunction , can cooking rice, soup and much more. added cooking versatility with supplied steam tray.
Some rice cookers have settings for congee, a type of rice porridge called okayu in Japanese, Juk in Korea, and zhou in Chinese.
More elaborate recipes are possible using a rice cooker, and there are cookbooks devoted entirely to dishes prepared using a rice cooker. It is possible to cook soups, stews or sponge cakes in electric rice cookers. By simply adding ingredients and setting it to "warm", a rice cooker cooks the contents at about 65 °C (150 °F). In a few hours, the stew is fully cooked and ready to eat.
Deluxe Rice Cooker
Deluxe Rice Cooker,Cylinder Rice Cooker,Mini Rice Cooker,Stainless Steel Rice Cooker
Guangzhou Taipeng Electrical Appliances Technology CO., LTD. , https://www.kettles.pl