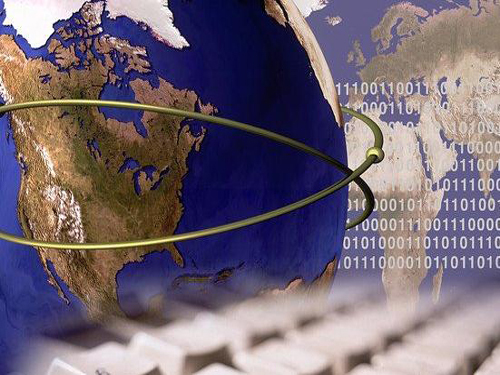 Microsemi has announced that it will acquire Vitesse Semiconductor for a total consideration of US$389 million; Microsemi will acquire Vitesse shares for US$5.28 per share, representing a 36% premium to the latter's closing price on March 17th.

According to the agreement between the two parties, Vitesse sought a higher bid (private counter bid) before April 8th, which is to use the so-called go-shop provision. Microsemi's statement pointed out that the focus of this acquisition is "communications semiconductor components," which will allow the merged company to develop toward the telecommunications, corporate and industrial IoT markets.

Although the two companies insist on complementing each other's technical fields, in fact, from a technical point of view, this will be a wrestle for MIPS and ARM. It is not yet clear how the new company will deal with individual processor cores. Vitesse's products are Using Imagination's MIPS core, Microsemi's product line uses the ARM CortexM microprocessor core.

Microsemi is a supplier of wafers for military/commercial satellites, aerospace, wireless/cable systems, oil drilling equipment, and airport security systems. The CEO of the company, James Peterson, said that the motivation for this acquisition is that Microsemi will continue to grow. The promise of communications semiconductor companies.

Calls Vitesse, an "EthernetEverywhere" company, design, develop and market chips for telecommunications and enterprise network applications on a global market; Vitesse offers carrier-class Ethernet switching engines, including mobile networks Access devices such as base stations, small base stations, fiber optic and microwave wireless backbone network products.

Not everyone is optimistic about the merger of Microsemi and Vitesse; Steve Ohr, research director of Gartner pointed out: "Vitesse disclosed to analysts in December last year that the company will focus on high-level Ethernet, especially backbone network communications. The application of (trunkline communication); but our assessment shows that it is not a prosperous industry. How they make money is still a mystery."

So when Microsemi can save Vitesse? To this Ohr said: "Microsemi's approach tends to be "bottomfish", buying companies that appear to be losers on a dip, but it is also strange that in the long run it makes sense. Microsemi is in the Ethernet There is investment in the Power over Ethernet (PoE) field, and some people in the company may think that Vitesse's products can help in that area."

On the other hand, TomHackenberg, chief analyst of MCU and DSP market of IHSGlobal, thinks this acquisition is "slightly suitable"; he points out that Microsemi's strength is the high reliability market (including military, aerospace, communications infrastructure, and Some automotive applications), while Vitesse's product lineup is almost always related to Ethernet. "

Hackenberge said that the overall competition in the Ethernet market is fierce because there are many large-scale semiconductor manufacturers; but once the two companies are merged, Microsemi can push Vitesse's Ethernet technology to more unique and other telecommunication chip competitors. Hard to reach the market.

He further explained that most of those equipment makers rely solely on semiconductor vendors with specialized technology that can provide certified high reliability and long product life cycles: "The merger of the two companies can expand the penetration rate in those cross-platform markets."

Includes lineups of MIPS and ARM cores

From a technical point of view, this merger case also has some warnings that warrant attention. Hackenberg said that from an engineer's point of view, Vitesse's high-performance processor chips use Imagination's MIPS core, and Microsemi's smaller microcontroller products use ARM Cortex cores; these core technologies are optimized for their design. of.

According to his observations: "The MIPS processor is highly optimized for code intensive and improved bandwidth data throughput. Conversely, the ARM MCU core is more specialized in low power devices and link control functions." While businesses have reduced the product line's processor core technology category to reduce recurring expenditures, it is unclear how Microsemi will handle product lines using two different core technologies.

Hackenberg said: "I'm not saying that there aren't many chip suppliers that can successfully run different product lines, but this can be a challenge for new companies that can quickly adapt to the different technical expertise of the combined parties." Microsemi's The value proposition is based on the reliability and flexibility of specific application requirements. The company is based on configurable microprocessors, exclusive memory solutions, and a variety of highly reliable special application ICs.

On the other hand, although Vitesse is a wafer supplier, the product content also includes holistic support for various applications, services, and network designs: "Their target market is high-level networking applications and network security, with a wide range of IP and network IC lineup, from interface to high performance network processing solutions."

In any case, both sides of the merger are highly qualified semiconductor companies. Microsemi was renamed from Microsemiconductor in March 1983 and founded in 1960. Vitesse was founded in 1984. The merger is expected to be completed in the second quarter. Prior to the announcement of the acquisition of Vitesse, Microsemi acquired the timing IC supplier Symmetricom for $230 million in 2013.
CHANGZHOU LESEN ELECTRONICS TECHNOLOGY CO.,LTD , https://www.china-lesencable.com