At the end of September, LeTV launched the third generation of its own new generation of super TV LeTV super TV in Hong Kong. Its Letv UI3.0 system has attracted consumers' attention due to its good operability and playability. So what about the Letv UI3.0 system? The author analyzes the three characteristics today.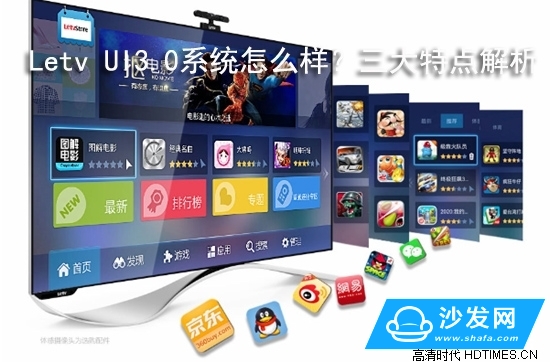 Design and function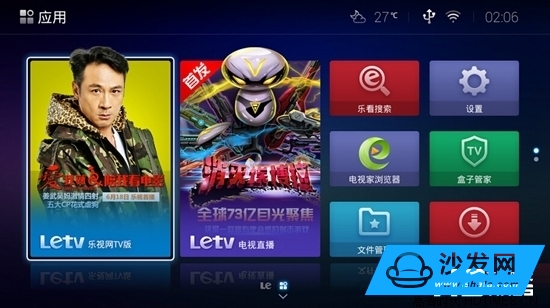 Better design:
The most revolutionary aspect of LetvUI 3.0 compared to version 2.3 is support for somatosensory gesture control, which is the world's first all-intelligent TV UI system. However, the somatosensory operation of LetvUI 3.0 is not used to play, so that the somatosensory camera is waved to activate the somatosensory control mode. The corresponding menus and prompts appear on the screen. The user can use gestures to perform all daily control operations.
In LetvUI 2.3, the five most commonly used features of smart TVs are designed into five desktops, namely traditional TVs, search desktops, carousel desktops, video recommendation desktops, and smart application desktops, which highly popularize popular video content and software. The application is presented to the user. In LetvUI 3.0, these five desktops are still preserved, and they have undergone substantial improvements and user experience.
More powerful:
All along, LetvUI features powerful built-in features such as a file manager that supports direct installation of APK applications and My Network Places, as well as exclusive applications such as cloud photo albums and 1080p express delivery. And in LetvUI 3.0 this feature is carried forward, providing more powerful applications.
First of all, of course, the core LeTV TV version 3.0, which has the industry's most comprehensive film and TV drama copyright library, more than 100,000 episodes of television dramas, more than 5,000 movies, is China's most complete genuine video library, in addition to rich self-control, The contents of animation, fashion, documentary, etc., as well as the industry's most comprehensive sports events, include La Liga, Serie A, Liga, Super League, AFC Champions League, CBA, Champions League and other top domestic and international tournaments. Users can customize their own home page and customize their own carousel channels. The number of carousel channels has reached 50 currently.
In addition, LetvUI 3.0 also added TV butlers. Smart TVs may slow down after a long period of time. It would be nice to use a TV butler to clean up the memory. The new parental control function is also very practical and can shield children's health. Grow up content and protect personal privacy; mobile TV assistants that use the phone as a remote control have also been upgraded to version 2.0, enabling free login, flat design, and adding super-remote touchpad functionality to support remote management applications and video .
performance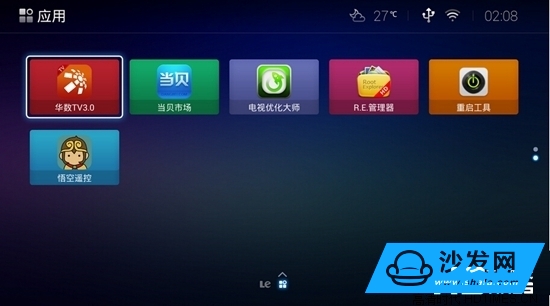 The performance of the Letv UI 3.0 system has been significantly improved. There is almost no delay between the user's input and the screen response, and the waiting time for various loads is also greatly reduced.
What's more, the new Letv UI 3.0 system seems to be more stable. In the multi-day testing process, the testers did not experience any failure or crash, which is in stark contrast to other latest smart TV systems. The emphasis on stability cannot be overemphasized. No consumer wants to see his TV set to be another buggy desktop computer.
Operational aspects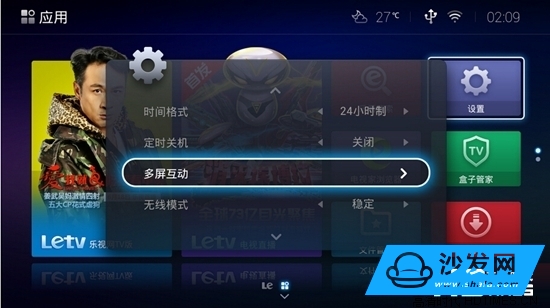 The latest LeUI 3.0 system has been deeply customized and optimized for Android, making it more suitable for operation in flat-panel TVs. Compared with the previous system, the interface becomes relatively more concise. With the strong support of the 4-core CPU, the entire operation process is very smooth.
The interface is also composed of multiple pages, which can be switched by remote control. It is divided into a full version and a simplified version. The difference between the two is the difference in the number of pages. The full version is shown in the figure above. There are five pages in total. There are only three editions and it is very convenient to get started. It also supports switching between multiple desktops. As long as multiple desktops are activated, the system will consolidate each desktop to a small card and move through the remote to select the desired function.
At the same time, it also supports the search of video and global functions. If you want to search for videos or related APP applications, you only need to use the search function. You can use manual input or voice input. Thanks to the Android system, it is fully equipped with an Android eco-environment and has a very rich set of third-party APP applications that can fully extend functionality.
Is Letv Super TV 3 Generation worthy of purchase with Letv UI 3.0 smart system?
If the functions of the intelligent system are the primary considerations when the user purchases a television, then the LeTV 3 generations of Letv UI 3.0 intelligent systems with good stability performance, rich operation contents, and simple interface operation are seriously considered.
Of course, Xiao Bian wants to remind that buying smart TVs is not only the focus of operating systems, but also shopping. In general, the issue of how to use the Letv UI3.0 system is obviously good. It should be said that it is a better operating system for domestically produced TVs.
Tags: Smart TV Forum, Smart TV Communication
Power Transformer,Dc Transformer,Control Transformer,Small Transformer
Shaoxing AnFu Energy Equipment Co.Ltd , https://www.sxanfu.com