Apple TV fourth generation introduction
At the Apple conference that ended in Beijing, the fourth-generation Apple TV, which has made tremendous progress in both software and hardware, emerged. The release of this product has attracted many eyeballs. Especially for China, the domestic box industry is currently in turmoil. Will Apple TV be listed in China? When is it listed? Apple TV software and hardware how? These problems are inextricably related to both the "fruit powder" and China's box market.
With the release of the fourth generation of Apple TV, it has already brought a wave like the whirlwind in the area of ​​occupying the living room. Because it is overpriced, the 32G version is priced at US$149 (about RMB900), so it is common in the Chinese market. In the family, the common people can only hold the "only a long-term outlook and can not be slanders" state, and then follow it naturally accept the fate of "alien and eggs", you know, the domestic ordinary 4K set-top box price is also 200-300 yuan The fourth generation of Apple TV is really required to be listed on the domestic market. It must carry seven major broadcast control platforms such as Mango TV, Hua Digital Media, Galaxy Internet TV, CIBN, BesTV, CNTV, and Southern Media. Some content ecology still has an insurmountable gap.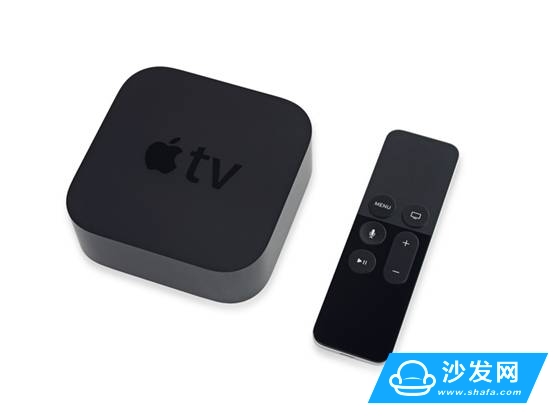 Aside from the fact that Apple TV's fourth generation survives in China, there is a lot of fate to be solved. Whether it is hardware or software or even its world-class design, it is still worth learning from. The fourth generation of Apple TV not only adopts a faster 64-bit A8 processor in the hardware part, but also has a lot of changes on the software level. From music, video, games and online shopping, Apple also provides developers with iPhones and iPads. As well as iWatch's APPLE TV Dedicated SDK, this shows that Apple TV will no longer be a toy-like character. It will be even more important in the entire product lineup, and it will be enough to see that Apple has a greater "ambition" in seizing the living room area. ".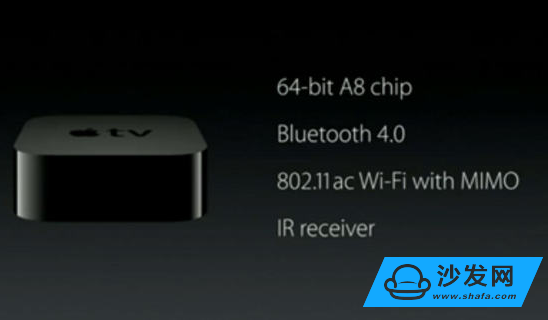 In the early days, the famous dismantling team iFixit had already moved the scalpel to the peak of this box field. The author has brought you a sneak preview of bloody dismantling from the websites of foreign media!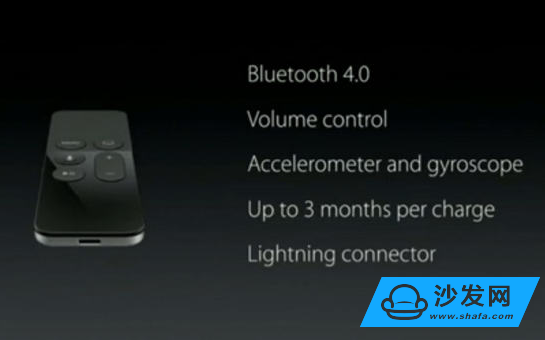 Model: Apple TV fourth generation price: 32GB (about 950 yuan), 64GB (about 1280 yuan)
Introduction: The new Apple TV provides TV users with a brand new interactive experience. "Evolution" siri helps you to control your TV with voice, while also developing exclusive somatosensory interactive games for users. Picture controller has Bluetooth 4.0, sound controller, accelerometer, gyroscope and 3 months of battery life.
Apple TV fourth-generation host dismantling
The fourth generation of Apple TV is much thicker than the previous version, and the interface has removed the optical audio interface. Micro USB becomes USB Type-C.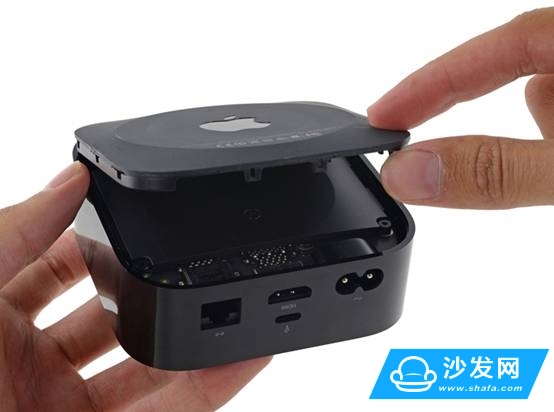 Apple TV fourth generation disassemble evaluation
The upper cover adopts a buckle design, there is no glue, it is easy to open, then need to open the heat dissipation/electromagnetic protection cover through a screwdriver, and the main board is under it.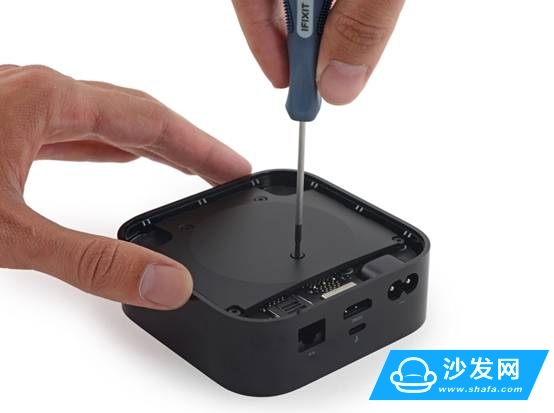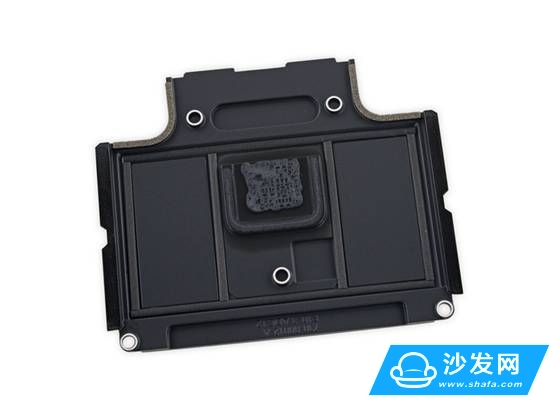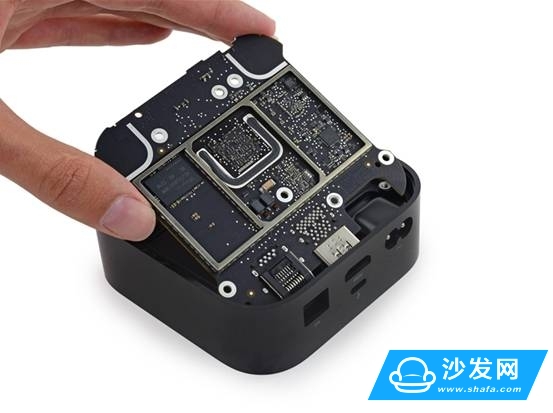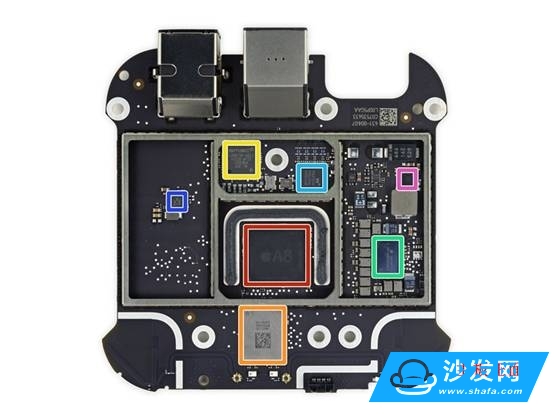 Red: Apple A8 APL1011 SoC Processor (enclosed below), Hynix H9CKNNNBKTBRWR-NTH 2GB LPDDR3 Memory Orange: Universal Scientific Industrial 339S00045 Wi-Fi
Huang: SMSC LAN9730 USB 2.0-100M network card green: Apple 338S00057 custom memory controller (There is a 338S00055 in MacBook 2015)
Blue: DP2700A1
Blue: Texas Instruments PA61
Purple: Fairchild Semiconductor DF25AU 010D 030D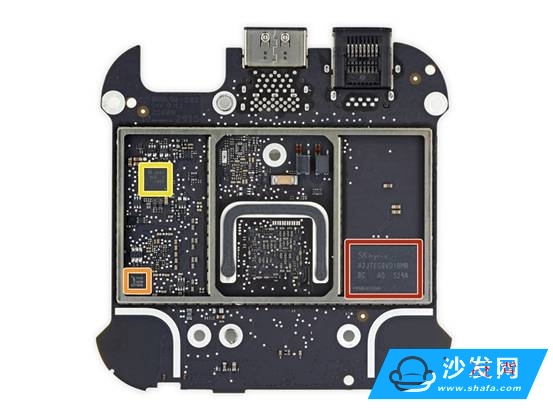 Red: Hynix H2JTEG8VD1BMR 32GB Flash Orange: NXP 1112 0206 5271B4K
Yellow: V301 F 57K C6XF G4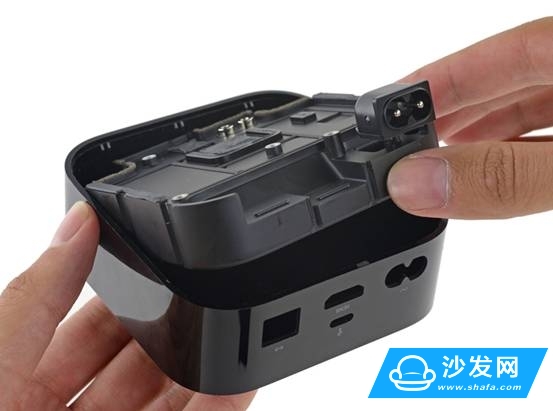 This large piece is a heat sink, very thick, there is a circuit board, 12V/0.917A.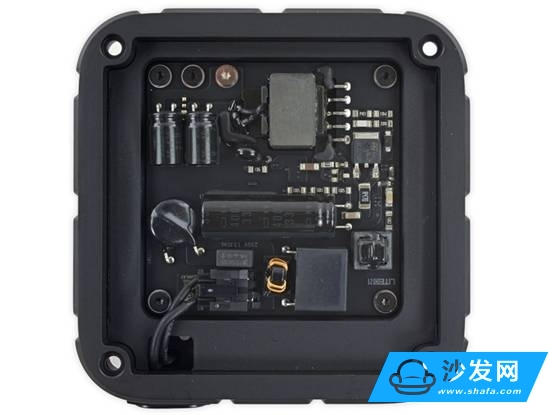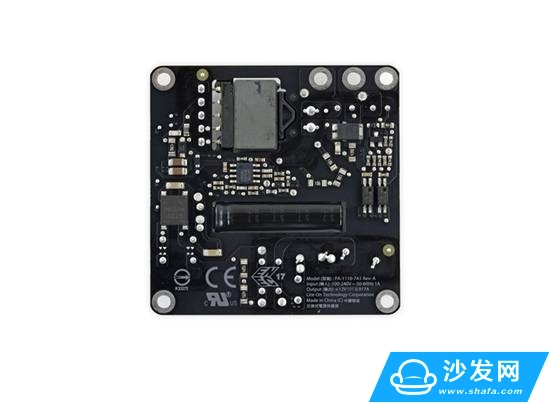 Apple TV fourth-generation remote controller dismantling
The remote part is glued and requires heating before dismantling.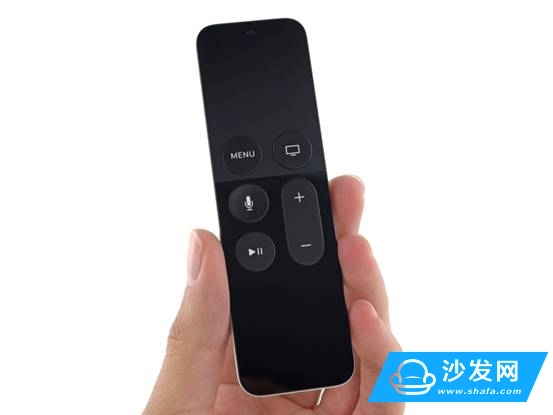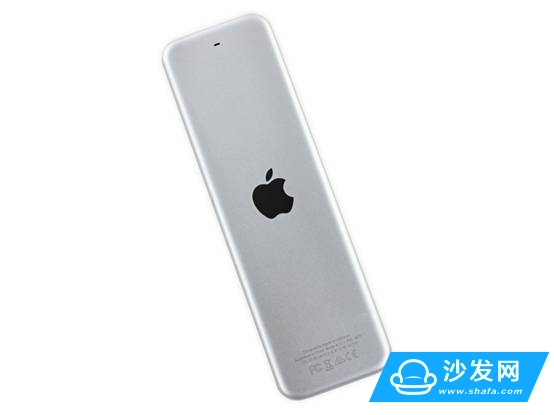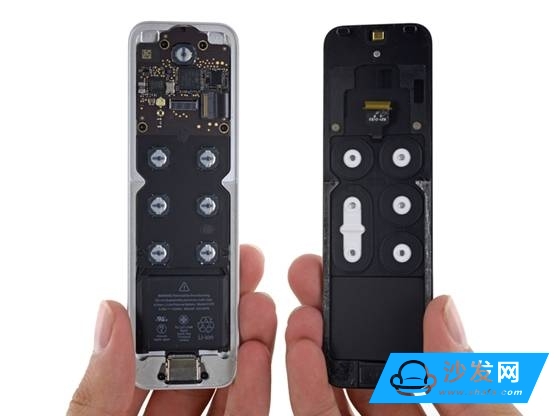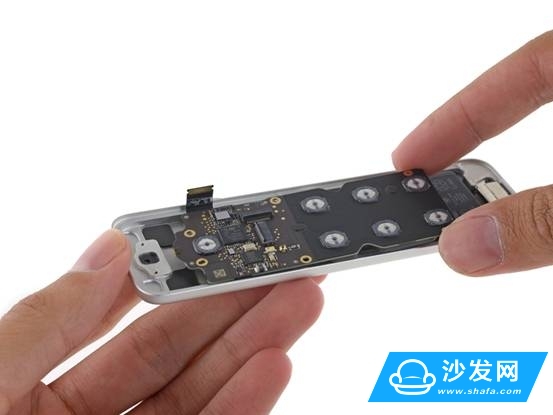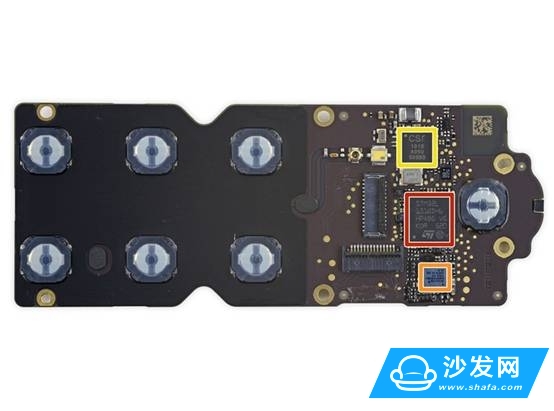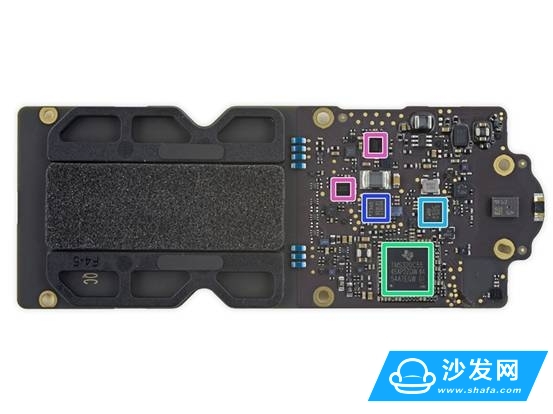 Red: STMicroelectronics STM32L 151QD Ultra-Low Power Microcontroller (ARM Cortex-M3)
Orange: Broadcom BCM5976C1KUB6G touch screen controller (iPhone 5s/5c, iPad Air same paragraph)
Huang: Qualcomm CSR1010 Bluetooth RF Green: Texas Instruments TMS320C55 ultra-low power digital signal processor Cyan: STMicroelectronics AS5C Y523
Blue: T36D 629LB1 L1516A
Purple: Texas Instruments 49C37GI, TI55CHL6I
The Lightning cable uses a ZIP connector. The Lightning cable has some glue underneath the battery. The Lightning cable is integrated with the battery and has a capacity of 410mAh.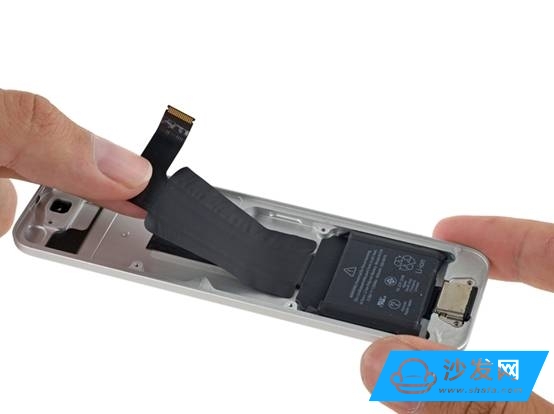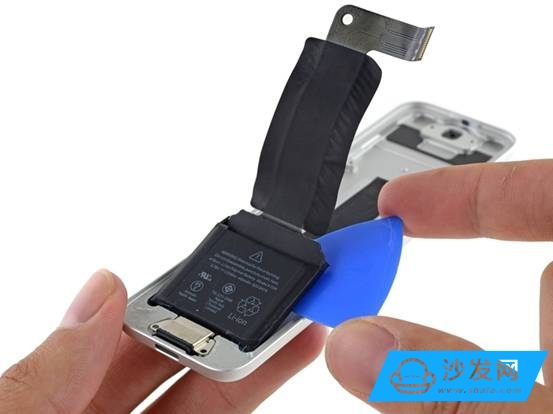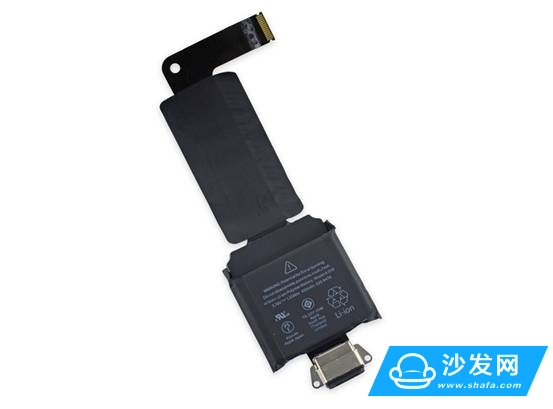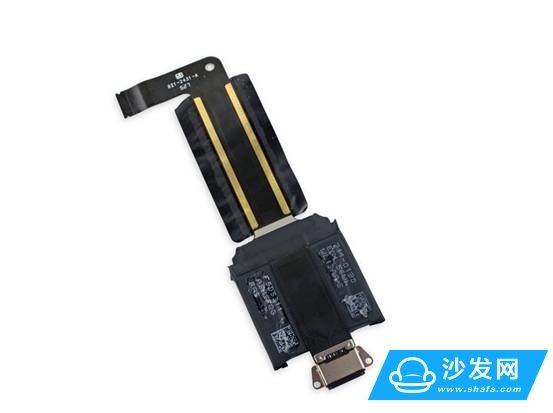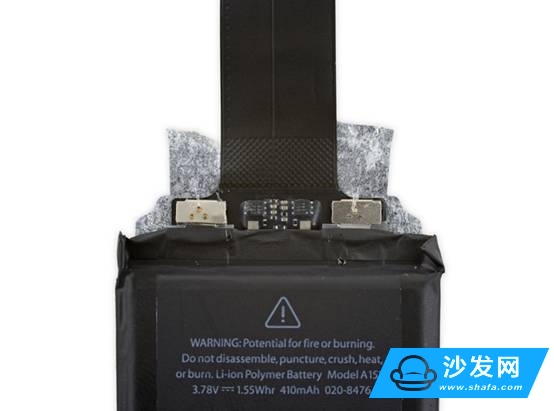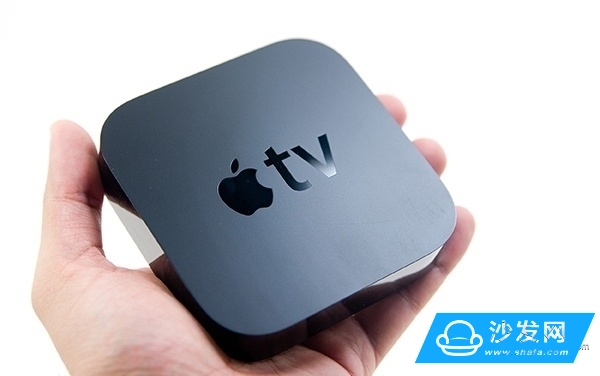 Comments: Overall, Apple TV fourth generation regardless of the host or remote control, the appearance of a consistent simple style, color and color is also a choice of products, and iPhone, iPad, iWatch and other products can form a product alliance; in the hardware selection of materials At the same time, parts and components of international brands even radiated the apple's spirit of quality control and meticulous care for the products. They also adapted the trend and adopted a 64Bit processor to bring an ultra-pleasure experience. Returning to the functional experience, the author failed to personally Turn on the experience, but from Apple's previous product, the experience is evident. In any case, the industrial design of Apple TV is still worthy of reference by domestic box manufacturers. Although we do not know whether Apple TV will be listed in China and localized, let us look forward to it!
Optical Rotary Sensor,Custom Encoder,Optical Encoder 6Mm Shaft,Handwheel Pulse Generator
Jilin Lander Intelligent Technology Co., Ltd , https://www.jilinlandertech.com